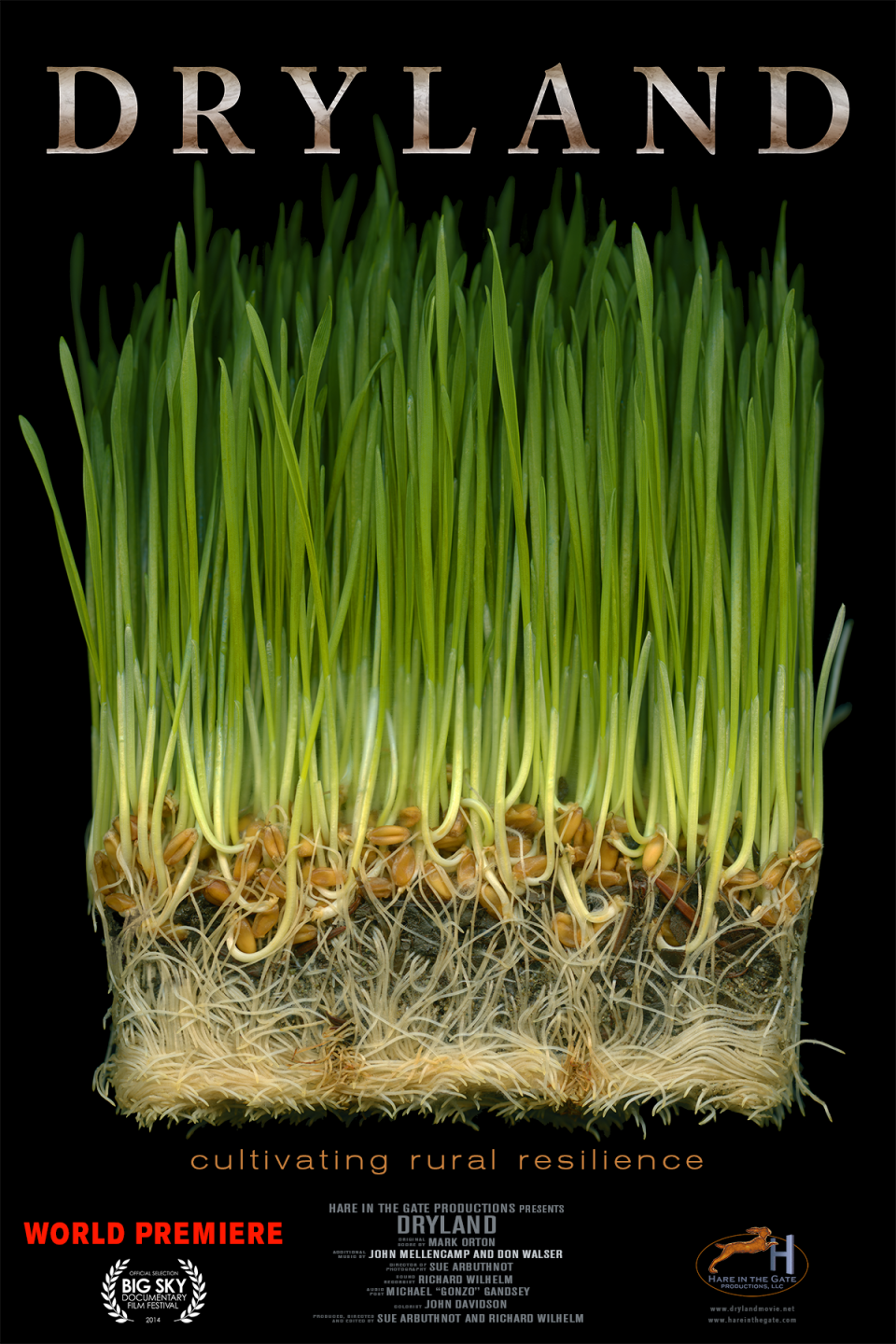 IO grass makes a star role on the documentary film poster, Dryland
We were so happy to hear from Sue of Dryland that our wheatgrass made a star role on the film poster! Just look at that beautiful grass! This award winning film has been screened at festivals all summer and still there are more opportunities to see this documentary in Washington and Oregon in November. See the website for more information on screening locations, to see the trailer or to purchase the DVD at http://hareinthegate.com/. We just ordered it!
About Dryland…
Filmed over a decade and set in the American West, Dryland traces a young man's quest for victory in a rambunctious contest, while battling to preserve a threatened way of life. This cinematic meditation on the fate of rural America reveals a paradoxical struggle between technological advancement and the dwindling family farm. Josh Knodel and best friend Matt Miller strive to win the Lind Combine Demolition Derby, save their town, and preserve the legacy of their families' Eastern Washington wheat farms. Bittersweet yet exuberant, Dryland champions hope, in a celebration of hard work and harder play, fueled by ingenuity, heart, and axle grease.